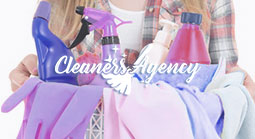 Are you planning on moving out of your house soon? You are struggling to pack everything and not leave anything behind, your landlord is calling you every day to ask when are you going to organize the inspection of the apartment, and it's all a big flurry of tasks you should arrange. Thankfully, now you can let out a sigh of relief, because we are here to tell you everything about our End of Tenancy cleaning service, we've been performing in Peckham for the last almost a decade. Read along and let us introduce you to this amazing offer we have for you.
Let's say you have decided to move in with your boyfriend and you've finally found the perfect house for the two of you. Or you are going to college and you're ready to embrace everything new coming your way, while leaving the old behind. Whatever the case might be, we are here to give you the proper cleaning your apartment needs before you leave it for good.
End Of Tenancy
Studio Flat

from

£

79

One Bedroom Flat

from

£

137

Two Bedroom Flat

from

£

159

Three Bedroom Flat

from

£

181
Starting from the very beginning, our cleaning team is going to dust every corner of your house, clean the oven and fridge inside and outside, remove all stubborn stains and grease splatter, which have been bothering you for so long.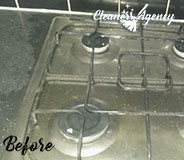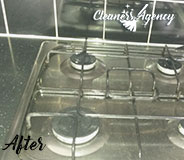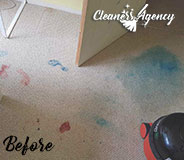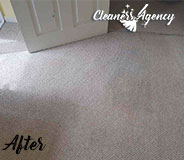 There is nothing we couldn't possibly achieve, and this is our leitmotif when it comes to anything and everything. Our cleaners are simply the best at accomplishing cleaning tasks and to make things even easier, you can create a checklist with high-priority places, which the will be happy to follow and finish. They go through monthly trainings held here in Peckham, which are aiming to keep them up-to-date with the latest cleaning methods and absolutely ready for the new challenges.
The End of Tenancy cleaning service we provide is just one of the many ways we can assist you with the cleaning of our house. We are closer to you and we understand your needs – hundreds of Peckham citizens have trusted us with their moving out cleaning and we'd like to hear from you too. What is truly valuable for us, are the bonds we create with our customers, which we like to call friends. Become one of our friends and enjoy the many benefits of a clean house!
"As a landlord, I am very impressed by how often my clients use your company. Your services are like a hand-me-down from people who are moving away to people settling in. The service is excellent as well. It is as if I am renting the flat for the first time every time."
Fantastic end of tenancy cleaning service! I have never thought I would have seen the house so sparkling! Sadly, I have to move out of it but I love that I was able to keep the security deposit in full. I am looking forward to telling my friends about your service.
When your rental contract is coming to an end, you know that you have to clean the property and prepare it for the next tenants, at least the majority of landlords in Peckham require it. We think you are not kids, cleaning is not child's game, but you may not have the time to complete all cleaning procedures in your rented property. Perhaps you will be busy at the time of moving out, or something unexpected might occur. Whichever the reason, you can simply rely on a professional service for the cleaning of the property!
Our end of tenancy cleaning is available for every citizen of Peckham and for whatever type of rented property they are leaving. We can make sure every surface (including the hardest to reach and clean ones) are perfectly cleaned and looking spotless, before the inspection of your landlord. We assure you that we will get you the refund on your deposit money, thanks to the impeccable results of our end of tenancy cleaning!
Find us in our office in Peckham or simply dial our number to book the service whenever you want. Even if you book it for the last minute, our cleaning experts are efficient under any circumstances!