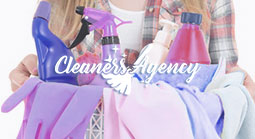 Every moving out may go the same way, but the feelings are always different. We make a lot of people's moving out easy and enjoyable, as we carry out our end of tenancy cleaning service, freeing them of a burdensome responsibility and working on getting their full deposit returned.
We are a team of professionals in the Finchley field and we do our best so that both the landlord and tenant are happy. The countless of clients we've had from all across London have been satisfied with our service and have endorsed our service.
Everyone who wants to hire the end of tenancy cleaning service needs to call or contact us in any available way. Costumer service is available seven days a week and the professional team that answers, always insures the caller that they have come to the right place.
End Of Tenancy
Studio Flat

from

£

79

One Bedroom Flat

from

£

137

Two Bedroom Flat

from

£

159

Three Bedroom Flat

from

£

181
With every new client, we make sure to provide an introduction so that they fully understand what the service is about. Our team provides the client with a thorough explanation of how everything proceeds from start to finish with all of the Finchley details included.
As much effort as we put in, the client might not understand something during the introduction, so asking questions surrounding the Finchley area is fully encouraged. We want to make sure that our clients are properly informed and that they are not confused or feel misled.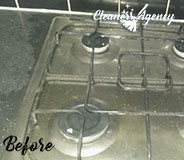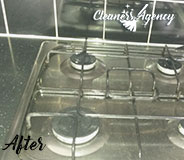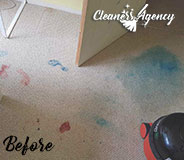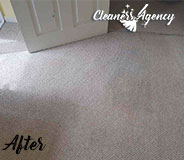 After the introduction is complete, the appointment can be booked. If help is required during this, it will be provide, and when everything is done, we will make sure to be with the client right on time. We take our scheduled appointments very seriously. We get to the client on time no matter the circumstances.
We also expect from the client to be at the property as well so that there will be someone to let us in. If we get to property and there is no one there, we will just have to leave. The tenant will also need to have gathered all of their things and in the best case moved them out so that there is nothing in the way.
"I never knew that such high quality can be achieved for such an inexpensive price. I booked the end of tenancy cleaning service of this company when I was moving out and the cleaners who came to do the cleaning were wonderful. They gave the entire place a sparkling clean look and I got my full deposit back."
The end of tenancy cleaning services of this company are everything I needed. The cleaners were so professional and thorough. They made the entire properly looking pristine again and the best part was that I did not have to pay a fortune. I highly recommend the service because it is superb.
Company Information for Finchley
Cleaners Agency London was established in 2012 as a small cleaning house. For several years, we have managed to assist hundreds of homeowners and business contractors in different parts of London. Our main objective is to deliver you 100 per cent customer satisfaction and durable cleaning results through effective cleaning methods and materials. With us you are guaranteed to receive the reliable cleaning solution you need. We can assist you with a variety of cleaning services suitable both for your home and commercial premise.
Our dedicated cleaners have spent many hours serving our valued customers and know very well that every cleaning job requires a different approach. When they are around you can be confident that you the required cleaning project will be carried out in a sufficient manner up to the smallest detail. Don't lose any time checking other possibilities and turn to the cleaning company that understands your personal needs.
Are you about to vacate a rented property? Do you need assistance with the final cleaning of that property? Of course, you do. The end of tenancy cleaning has nothing to do with the routine dusting vacuuming. It is far more thorough and detailed cleaning process. It is why it is advisable to be done by professionals. What we offer you is to turn to our company and give our end of tenancy cleaning services a try. We promise to serve you well.
Our company has been servicing the area of Finchley for many years now and we have always aimed at helping people with their cleaning needs. With us, special value is given to the overall hygiene and look of the property. With us, you can be sure that every nook and cranny of the property will be given the necessary attention and care. Each of our housekeepers has spent a considerable amount of years in the field of end of tenancy cleaning. Each of them is familiar with the subtleties of the business and the requirements of leading real estate agents and landlords. Finchley is the place where we operate all week round. We will be expecting your call.